Your investment property is likely to be your second largest asset and a fundamental part of your plan for financial security. If you have more than one investment property, then there is a good chance that the combined value is your greatest asset. It makes sense to have a good property manager looking after that asset, so choosing a property manager to look after this asset should be done diligently and with good research.


The days of property managers just being rent collectors are well and truly gone. Property managers today deal in a completely different environment. Even as little as a decade ago. They are risk managers, they deal with a multitude of legislations, they utilise some very sophisticated computer systems, they deal with social and digital marketing, and they deal in a highly demanding service environment. The modern-day property manager is a specialist and it is just not enough that they have been doing it a long time. I have seen more bad habits with people that will not change with the times than I have with younger operators. In the current world expertise is more important than experience, but to have both is perfect.
Does it matter who I talk to?


It is likely that when you come to discuss your situation and needs with a real estate company you will be talking to a Business Development Manager, an office principal, or one of the Property Managers. It does not matter who you speak with, the questions should have the same thrust but may have slightly differing wording depending on who you are addressing. Many investors base their selection of a Property Manager on the feel they get from the company representative. It is unlikely your properties will, in the long term be managed entirely by the person you meet, no matter what they say. What you need to know is what the company and the property management team can offer you. Any one person cannot do the whole job so you will need to know what back up is in place for specific jobs, and back up when the property manager is sick or on holidays. Just to highlight what I mean: This is a list of activities a good management team should be doing for you and you can see that no single person can do it.
Rent collection, rent arrears, lease renewal including current market analysis to asses rental increase, viewing of property with potential new tenant, rental application assessment, constant communication with landlord, communication with tenant, lease construction and signing, preparation of tenancy documentation, routine inspections, general maintenance and preventative maintenance, review of new and current legislation, update of technology, updating procedures, pet applications, QCAT applications and presentations, general dispute resolution, risk assessment, insurance claims, entry and exit condition reports, property drive bys, general negotiations between landlord and tenant, general payments, and trust accounting, annual audit, review of trades licencing and insurance, review of trades performance.


It is clearly important that a property manager and a landlord have a good relationship but what is more often overlooked is that a property manager must have support and an office culture that values property management, and not just a little brother to a sales agency. In my mind you should be looking to employ a property management company not just one person.
What questions should I ask?
I have read several articles about this subject, many written by those that just simply do not know what they are talking about, listing questions they think an investor should ask. What I am going to do is suggest what you should find out about. You can word your own questions to get the information needed.
What should I find out about?
1. The first question I recommend you ask should be to establish if property management has a priority in the business. Many real estate agencies are founded by salespeople going out into their own business. Sales are their focus not property management. I would want it demonstrated how important property management is. Find out which department is responsible for the most income, or how many staff are in each department. A good angle would be to find out if the company owner is actively involved in property management.

2. It is a common recommendation to find a property manager that has been in the business a long time. Whilst reasonable experience is vital, I believe expertise is more important. I would be trying to establish; what sort and how often formal training takes place. It always amuses me when I am told- "I have been managing property this way for ten years"! Just remember a lot can change in that time and more than likely for the past five they may have been doing it the wrong way, or there is a better way now. Formal education should cover review of procedures, technology updates, and constant review of legislation.
3. Another question that is recommended is "how many properties does each of your property managers manage". This always brings to my mind two things. One, even inside the real estate industry I cannot get a straight answer to this question, and secondly this may have had some relevance 20 years ago when each property manager looked after everything and there was limited computer assistance. If you feel a need to get a handle on this side of things, ask how many people in the PM department and then how many properties are managed. You should then get a property to people ratio. This is also limited in its use but it does take into account various specialist people that assist the property managers.


4. I sometimes hear investors saying they want a boutique agency looking after their property. I will give you some truths about this and you can formulate the questions from that. All businesses must make a profit for their service offering to be sustainable. No small (boutique agency) can make a profit. Boutique agency is just a marketing expression that actually means, we are small now and we will be growing and when we grow to a sustainable size, we will not be a boutique agency. Be careful not to fall for this. The other question you should ask based on what I have said above is, is the agent going to be able to do everything, and what happens when you are sick or take holidays. What I have seen in some cases is a locum agent who knows nothing of the landlords takes over.
5. It has been said that knowledge is power, so I would want to find out what knowledge the company has by asking the representative about some data. Start with market information such as vacancy rates and if they differ across the different sectors. Is the company vacancy rate the same as regional vacancy rate, what are the rental trends? These are all figures that are easily found but I think a good property management company would also know the market drivers and the overall economic trends. I would want my property manager to know about the economy where my property is.

6. A good tenant is always important so I would ask questions about the way the management company would vet your potential tenants. These days privacy laws restrict what an agent can ask, but you should know that your potential manager is careful about who they put into your property.
7. One of the most anxious times for any property investor is between tenants when the property is vacant. Find out what is the companies "days on market" or "average vacancy days". Find out where they advertise and what sort of advertising they do and why. Do they use professional photography and videos?

8. Technology is now a huge part of property management, and you need a company that uses the latest and a team that knows how to use it. Do not underestimate the importance of good property management programs. Find out if they are cloud based. Only very recently when we all had to work from home did the advantage of cloud-based programs become very real. The programs should be tools not the driver of service. Find out what programs are being used and how old they are. A good company will utilise programs for general management and trust accounting, management of trades people and maintenance, Routine inspections and viewing appointments.
9. One of the most important support specialists in a property management company is a leasing agent. Their job is to do nothing but show potential tenants' property and lease property. Not all companies have these specialists, but you should find out if they do, and chose a company that does, it will make a huge difference when your property is vacant or up for lease.

10. Good companies and property managers alike use internal procedures and they should be formalised in a best practice format. Procedures produce a high level of consistent service and you should ask about the company's procedures, and even ask to see them. It is also important that they are regularly reviewed and updated, so check on that as well.
11. With the advent of computer systems and the WWW the need for security and the risk of cybercrime has increased exponentially. The property management company that you choose will store details about you including your full identity and bank account details. Ask about the measures and procedures they have in place to protect your data. It is simply not enough to have anti-virus software anymore. They should be able to tell you about malware, encryption, firewalls, and security procedures. Ask! I have written a blog about this subject.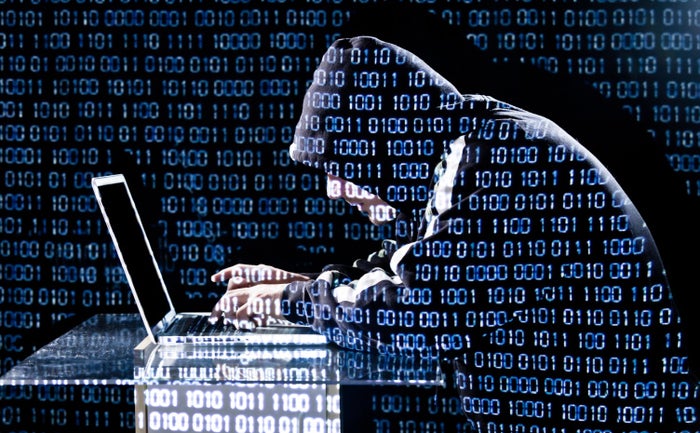 12. Nobody likes to talk about risk management and Insurance, but in this scenario, I think you should ask about the company's policy. Landlord insurance, property insurance, public liability insurance are all big issues. Talk with the representative about these. Also talk about risk management. Walk around your property and review any possible risks.
13. Many pundits suggest viewing testimonials and references. This makes sense but who is going to show you anything but a good one. There are industry specific systems but generally any company will only promote the happy customers to them. I am not a fan, but the most open system is, google reviews. This is not perfect, but it can give you some information. Search for this and make sure the company has over 150 reviews before taking any notice of the star rating. You will get the good and the bad. Also read the responses.

14.  I have left the subject of fees to last, not because it is unimportant, but just because I think the service delivered is more important. Some investors just look for the cheapest fees. This is bound for pain. Remember we are talking about your extremely important asset: do you really want the cheapest operator? Ask about fees and talk to the company representative. Many companies offer structured fees and fees for service. One thing I will warn you about, anyone that says they will do everything for a discount fee is kidding you.
I hope you have found this information helpful. If you would like further information or to speak with me please do not hesitate to contact me.
CLICK HERE FOR OUR PROPERTY MANAGEMENT SERVICES
David Forrest - Managing Director