Purchasing an investment property should be a confident step towards your personal wealth creation. This can be expressed as securing your future, your families security, or your future retirement, but it should be a confident step, made after proper planning. So many times, I hear people express nervousness or anxiety and I believe that is as a result of a lack of planning. It brings to mind a saying I have used many times over the years, "a failure to plan is a plan to fail".
Start with a plan


So make a plan and start with the goal of your strategy. All too often I hear investors say something like, I am told I should invest in property. I agree it is a good strategy and has been good for me, but you need a plan, and you need to start thinking with your head and not your heart. With your plan start by asking if you are an investor or a speculator, they are vastly different. As a speculator you will look to pick hotspots in the market, possibly do some superficial renovations and turn the property over in the short to medium term. As a property investor you will be looking at holding the property for the long term, and during that time building equity. So you can see already that you have to make decisions as to what you want to achieve.
At this point you may want to think about getting help to develop your plan and help with the process. Many investors go it alone but there are options. I have a friend in this field. Uwe Jacobs from Property Friends is a property strategist. I asked him to contribute to my blog and this is what he had to say.
"The 5 reasons why a good Property Strategist saves time and money
Most people are not skilled in property investment, simply put:
it's unlike buying a pair of shoes, most of us rarely purchase an investment property. 
Accordingly, a number of mistakes or shortcomings can not only dramatically diminish what should be a great experience and return, but can turn a dream into a nightmare

A good property investment strategist will ensure a number of things:
Full understanding of the 3 crucial fact finding of:
- "Where am I Now?",
- "Where do I want to go?",
- "What is the best way to get there?"
Strategy guidance in the development, clarification and setting out of a personalized plan.
Property investment guidance, including provision of Strategic Relationships/Partnership referral, without additional fees/commissions
Smorgasbord delivery model, from "piecemeal to silver service 5-star end to end full banquet"
Providing a Return on Investment of 100%, by saving you at least twice the amount of their service fee
A Property Strategists should be an intrinsic part of your plan.
Someone that not only knows "the game" well, but more over that can see through the smoke and mirrors, has your interest at heart and will optimize your outcomes. 
A good partner like that can be your safety net in a difficult environment and make sure that they are a player on the field, not just a spectator that wants to rule the game from the side lines…"
I am going to concentrate on long term investment, as trading and speculation are really a different discipline and we will explore this in another blog.
Do your research


Now you have a plan, and it is time to educate yourself in the marketplace. This will make you self-reliant in that you will not be relying on other people to tell you about market trends, or what makes one area better that another, or one type of property better than another. This sort of self-reliance will build your confidence and make the eventual purchase seem like the right thing to do.
Location Location Location!


When purchasing an investment property educate yourself in past market trends for specific suburbs even pockets within suburbs. Many suburbs have pockets that are always especially popular. Research median price movements and rental returns. It is so much better these days with the amount of data that is available on the internet. Tools like RPData and Pricefinder are a huge help.
Check council websites for plans and planning scheme changes. This is a double-edged sword. Knowing what is planned will help make sure you do not find your investment backing a new industrial park or a freeway. At the same time, a new freeway may make another location more accessible and therefore more popular.
Check what facilities are available and choose an area where there is a high degree of convenience. These sorts of areas are safe to invest in as they will be popular with tenants and when needed popular with buyers. It is funny how many times I have heard this comment from other agents. "It always seems to be – the areas that sell well always rent well and visa versa". The things to look for are obvious but I will list the important ones. Look to have good access to quality schooling at all levels, transport to CBD and other facilities such as airport, shopping such as supermarkets and convenience stores, entertainment such as takeaway's, restaurants and cinema's and finally parks and recreational grounds and facilities.
Location has always been and should be an investors primary concern, but you must also look at the type of property
Should I buy a house or a unit?
I am not going to give you an outright answer to this as it can be determined by many things, not least of which is your budget. Some small units may suit your budget better than a four-bedroom house, but what I am going to say is do your research. Look at what rental returns the different properties are getting. Again, use the two sites I have already mentioned but also go to "open for inspections" and ask the agent what rent is being achieved and if there is not a tenant in place what is the expected rental return.
Other considerations are not only what type of property, but also how big and what amount of accommodation offers the best return. Should I look at two, three, or four bedrooms, do I need a media room? All these factors will have an influence on your rental and the sort of tenant you will appeal to.
When should I appoint a property manager?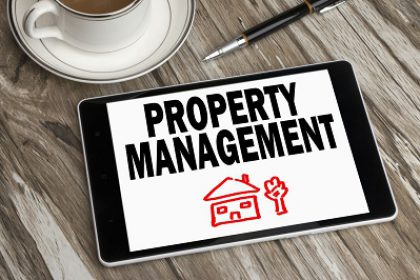 I will digress at this point as I believe that the timing is right. As part of your plan you should select the experts you are going to use and one of those should be your property manager. Many investors do not, and just use the selling agent's property manager. This is a mistake, and by selecting your property manager early you will get a world of information. Firstly, you will get an unbiassed assessment of rental return on the property you are interested in, but most importantly you will be able to get a lot of research answers. Property managers have a huge amount of information about the areas that are good, and the type of property you should buy. Also, the type of tenants it will attract. We have written a blog about how to choose you property manager.
What features should I look for?
As we are talking about Cairns, I will start with Airconditioning. Simply this is a must and it amazes me how many times landlords look to get premium rent with little or no air conditioning. A property with little or no air conditioning will always be harder to rent. Other considerations include dishwashers, which are becoming common place, good cooking equipment, and swimming pools. All these considerations should be discussed with your property manager.
Is the condition of the property important?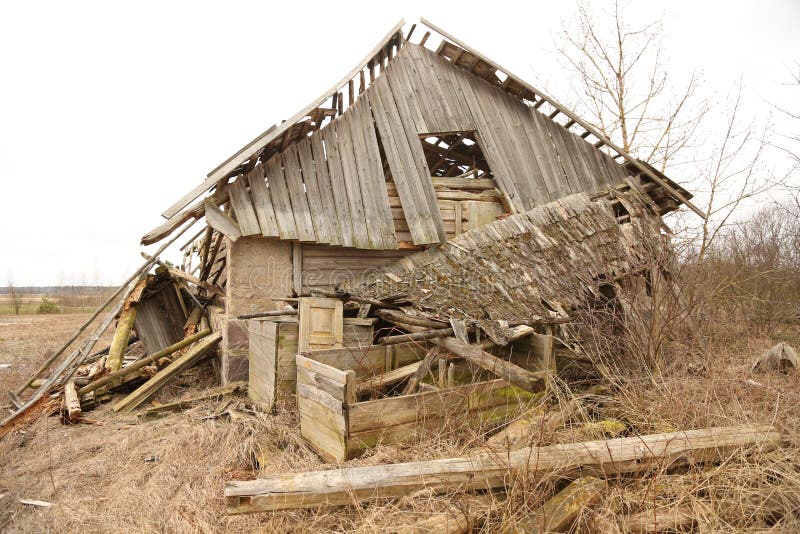 Yes, it is and for two different reasons. If you are handy and keen to do some work on a property you may be able to negotiate and purchase a property that needs work and save some money. Some early renovations can even add value and therefore early equity. The other reason condition is important, is that a property in poor condition will cost more in maintenance than a property in good condition, and therefore lower your gross return. Superficial issues like paint work can easily be fixed, but the more costly structural issues can be very expensive. Make sure you get a pest and building inspection done as part of the contract.
If buying a unit look at the disclosure document
Make sure you check the financial position of the body corporate when purchasing a strata title. Most importantly if the building is needing work check to see the sinking fund has money to deal with that. Also check to see if there are any likely special levies
What should I know about finance?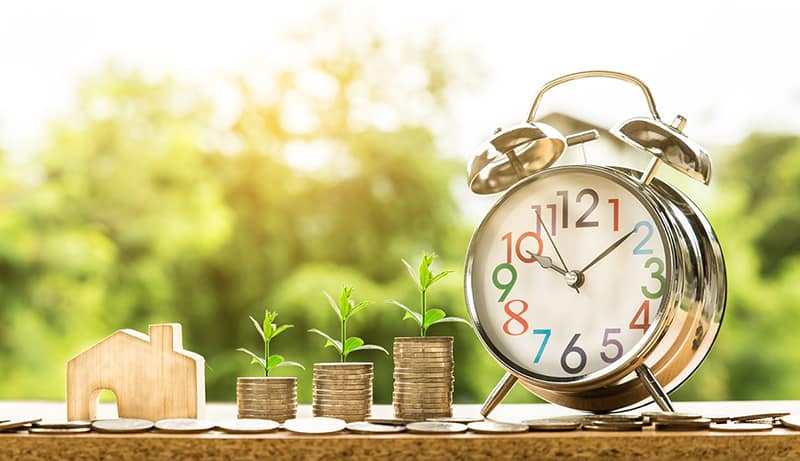 It is important to negotiate well when purchasing a property but making sure you have the best finance can in some cases save you even more. Get advice from your financial institution or select a finance broker. This is another person that you need on your team. We have an in-house finance broker; Nick Barr of Mortgage Australia and you contact him by clicking here.
Should I negative gear my finance?
This is an option and should be dealt with in your initial plan. Your plan should include a detailed cash flow and tax plan. I am not qualified to give this sort of advice, but you should speak with your accountant or financial advisor.
Do I need an investment structure?
As part of your plan you will need to establish who or what entity should be the purchaser of your new property. Again, I am not able to advise you, but this is another subject your accountant can help you with.
What Insurance should I have?


Never overlook the issue of insurance. I have seen to many disasters happen when insurance is not taken or not renewed. Property and landlord insurance will give you peace of mind and cover you in most situations. The situation is a little different in strata title properties, my suggestion is speak with your property manager. We have written a blog about insurance, click to see the article.
What should I do if the property already has a tenant?
There are a few considerations you should consider here, and your property manager will be able to help. Ask for a copy of the lease from the selling agent. Check to see if it is still current and that the rent is at market level. Also ask for the tenant ledger, it will show you if the tenant pays on time or they are poor payers. Have a look at the property and asses if they are looking after it and finally assess how hard it was to inspect and why, this will give you some idea of the cooperative nature of the tenant.
Is a garden important?
A neat and tidy garden will always enhance a property. When buying be careful you are not being influenced by the garden. On the other hand, an overly sophisticated garden will be a burden to almost all tenants and any value in it will diminish in time. A good basic garden is the line to follow here. 
The accidental investor (moving out of your home and renting it)


This is a group of us that I have observed for many years and I should start by saying it does make sense, but you need to understand what you are doing. I call them the accidental investor and what I mean is that they move from their home typically because they have had a job transfer put it up for rent and purchase or rent in there new town or city. There are many scenarios, but this will do for now. Keeping the original home makes sense as we are all told to build an investment property portfolio. The problem with this is it can get unstuck when the owner expects a tenant to treat the home the same way they have. This is unlikely as they do not have the same emotional connection. Classic example is the owner saved hard for the property, built it, and developed a wonderful garden being house proud. It is unlikely any tenant will have the same pride and energy in the garden. So, the story here is if this is what you are going to do you will have to detach yourself emotionally and regard the property as an investment not your home. You may even have to make some changes before the home is ready to rent, again your property manager will help.
Do not buy thinking it is your home.
I have heard potential investors say, "if I look to buy something I will want to live in then I am sure that will appeal to tenants". This is a classic example of investing using your heart not your head. To a point it may work but I have seen some real clangers. For example, one investor purchased a home on a huge block thinking that it would be good for the family to play with. The problem was it was too big, and all the potential adult tenants could see was a big job looking after the huge lawn. Other mistakes I have seen have been buying too much luxury or perfect gardens. Too much luxury usually fails the return test and beautiful gardens require a lot of work, more than most tenants will be willing to commit to, something I have mentioned earlier.
Should I consider pets?


It is becoming more common place for tenants to bring pets or seek pet friendly property to rent. Some states have already legislated making it law that pets must be accepted, and it is currently under review by the Queensland Government. Depending on the pets it has been shown that families with pets such as a small to medium dog are generally more stable. At the moment it is the landlord's decision but in today's market, not being pet friendly will certainly reduce your options when seeking a tenant. Pet friendly considerations include yard size, outside cover and most importantly fencing and gates.
Delegate, not abrogate
You are about to become an investor and you will now have new responsibilities. Your property manager will deal with almost all the issues from a day to day basis, but it is important you have a working relationship with your Property Manager. Delegate the day to day issues to your property manager, but do not abrogate yourself from the overall responsibility of owning an investment property. You are now an investor.
Now go and invest confidently
Now you have a plan, you have done your research, and you have considered all aspects of the investment. You now have the confidence to move forward and purchase a property. Look out for the right property – I can tell you having done the plan the property will become an obvious choice.
Good luck with your journey if we can help with anything please give me a call.
David Forrest - Managing Director