I took the chance, while writing this blog to think about how the times have changed in Real Estate marketing. Back when I started in realestate, simple photos and a basic  ad on realestate.com.au was enough, but now we have so many different options – in particular a multitude of options in digital marketing. Selling and marketing your property is not intended to be a stressful time, that is why I have given an overview of the different options and aspects of marketing your property – and also my recommendations. You may not often see me, as I work in the back end of the office in First National Cairns Central and Cairns Beaches and my sole purpose is to focus on the marketing of property – I book the marketing, monitor the marketing, update the marketing and report on the marketing so why not get a bit of insight from an insider who deals with the marketing every day!
Let's start with the very first thing that will need to be done before any marketing can commence.
Should I get Professional photography?
Professional photography in my eyes, is not negotiable when selling and marketing your property. You need to remember that your property needs to make the best first impression to a potential buyer when they click on the ad online on www.fncairnscentral.com or www.realestate.com.au. If the photos of the property stick out from photos of other properties for bad reasons – because the photos are not great, then you have lost any potential buyers of the property before they even have the chance to read about the features of your property. Professional photography can cost as little as $150.00 – which when you are dealing with a transaction of hundreds of thousands of dollars is a small investment for a successful outcome.
Should I get Virtual Furniture or Property Styling?
When marketing and selling your home, you want the potential buyers to imagine themselves in the home and create an emotional connection. When a potential buyer is scrolling through the photos online, and they view a big empty room with some power points, it is a little hard for them to imagine this. You have two options when it comes to creating an emotional connection virtual furniture/virtual staging or Property styling.
Virtual furniture styles the room so they can imagine what their lounge, dining, outdoor areas or bedrooms may look like while viewing the photos online. It gives the potential buyer an emotional connection. The great thing about virtual furniture, is that compared to staging it is such a tiny percentage of the cost. Adding virtual furniture to professional photos can cost as little as $40 per room! I have included some examples below of virtual furniture being used. You do need to consider that as the photos have virtual furniture, when the potential buyer does have an inspection of the property the furniture will not be there which can make that emotional connection a bit less.
The other option you have is Styling a property. There are a few different companies in Cairns that offer property styling such as Cairns Home Staging, Home Harmony Property Styling, Posh Lifestyle, Joosh it up and Unique Property Staging.
When a property is styled, the staging/styling company will organise to move staging/styling furniture into the property for a fixed amount of time. This means that the furniture will be in the property for both photographs and when a potential buyer has an inspection. For this reason you can expect to pay a little more for styling a property than you would with virtual furniture. Staging a property can cost anywhere from $1,500 -$5,000 dependant on the numbers of rooms and period of time it will be staged for.
It is important to consider both of these options to pick which is the best option for you when selling and marketing your home.
What type of digital advertising should I have?
Your property has been photographed; it is now time to select your online marketing of the property. It is very well known that www.realestate.com.au is the Australian leading Real Estate website. But where your property sits on www.realestate.com.au is very important. Real Estate.com.au offers a few different levels of marketing, but with close to 2500 properties being advertised for sale, you do not want your property to be lost before anyone even has the chance to see the beautiful professional photos you now have!
A premiere listing on www.realestate.com.au is the number one option to get your property seen by as many potential buyers as possible. A premiere listing on www.realestate.com.au gives you the biggest ad possible for 60 days. The premiere listing ads appear higher than the other levels of listing (feature, standard, highlight) which means when you are looking in the Cairns – Greater Region (which is highly likely that your potential buyer will be) your property will be as close as possible to the top. It also gets rotated to the top of the search results every 15 days to give your property the most coverage to potential buyers. A premiere listing also has increased enquiries, views and number of times seen. I have included these statistics in the image below. A premiere listing on www.realestate.com.au will cost you between $1250-$1500.
Should I have a signboard?
Think about it – how many people drive down your street everyday? Not just the people that live in the street but visitors, delivery drivers, posties etc. That can be a lot of people and more importantly a lot of potential buyers! A signboard at your property is an absolute must! Generally, your agent will offer you two options  - A "For Sale" stock board or a photo signboard. Either of these are good options.
If you have some great professional photos, why not do a photo signboard to capture the attention even more! A photo signboard will cost on average $170-$200. My biggest tip for a photo signboard, is to not put a photo of the front of the house on it! The passer-by can already see the front of the house, so a front photo is not of much use. Why not show of your great entertaining area, or the beautiful kitchen or any other aspect that cannot be seen from the front of the house.
A For Sale stock board, also captures the attention of potential buyers and they will often then look up the address to view further information of the property. The biggest tip I can give you, is that the For Sale board is up the front of YOUR house, to advertise YOUR property to buyers. I often see both For Sale stock boards and photo boards that are filled 80% with a photo of the agent – Make sure they are selling your home not themselves!
Are video walkthroughs a good idea?
At First National Cairns Central and Cairns Beaches we had used  professional video walkthroughs for a selection of properties , but recently during the height of the Covid-19 pandemic, we were not able to show properties on a group basis. It was vital that we found the best solution to get our For Sale and For Lease properties shown to the potential buyers and tenants in these circumstances. This is where we found video walkthroughs are absolutely vital.  A video walk throughs importance, is very similar to virtual furniture. You want the potential buyers to imagine themselves in the home!
The great thing is, these days with modern technology, your agent can do a video walkthrough for you without it costing anything!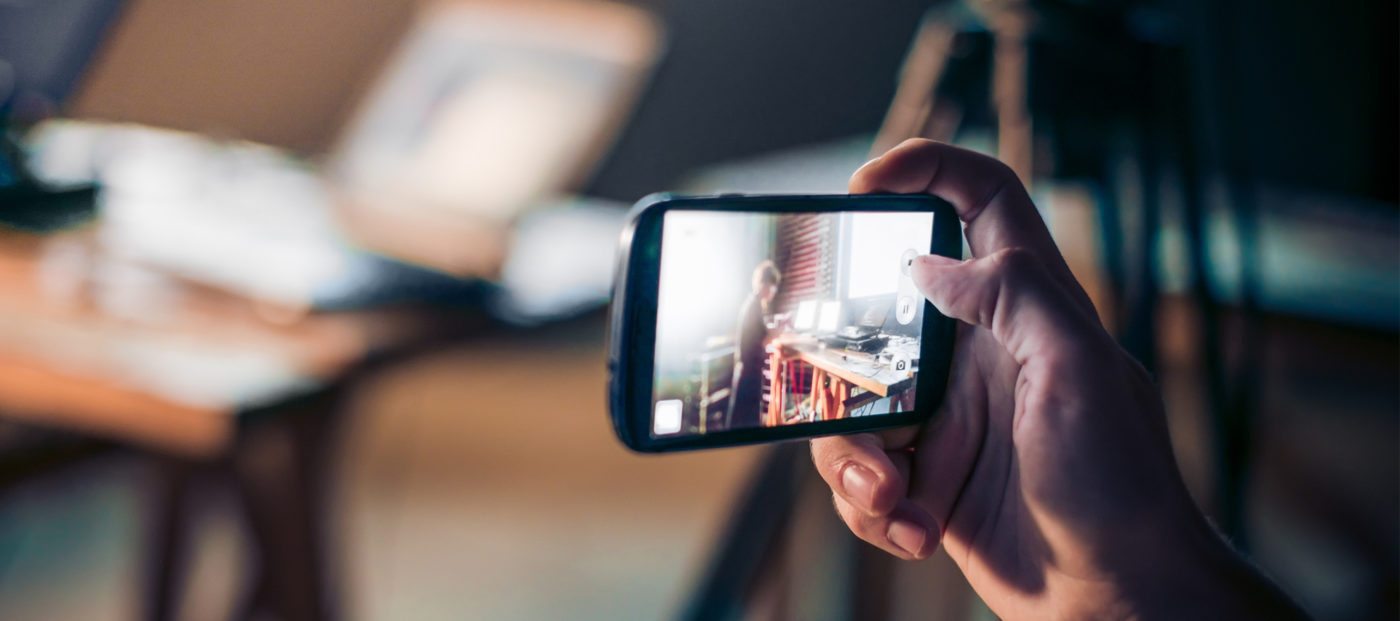 Is social media marketing helpful?
These days, everyone has some form of social media! Whether it is your Aunt on Facebook or your niece on Instagram!
The great thing about social media, is that it connects people, and when selling your property – you want to be able to benefit from your facebook community to find that potential buyer.
Your realestate agency will have an active Facebook and more than likely, will post a link to your property on their page when it is listed. They should also send you a link to their facebook so you can view when they have posted it. What I recommend, is then hopping on Facebook and sharing that link on your page. It is all about sharing your property with your Facebook community also – because it may not be one of your friends that is a potential buyer – but someone they know possibly will be!
This means they will recommend your property to their friend so instantly you have your first potential buyer! And the best part is – this is FREE marketing!
What is retargeting?
Retargeting is not necessarily brand new – but for certain industries like real estate it is a powerful tool in marketing your property. I find the easiest way to explain retargeting as this; have you been on Myer or Harvey Norman website looking at a product and later on you are on a different website such as Hotmail or ninemsn etc and you notice an ad for that retailer again on the side. This is retargeting. Retargeting is showing the product multiple times on different platforms so it stays fresh in the mind!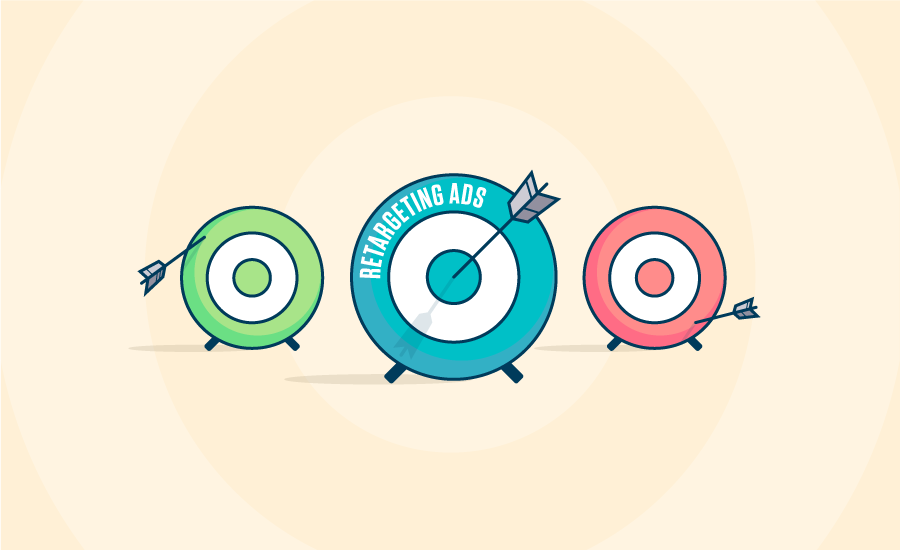 Real Estate retargeting is the same. Your property appears on audiences devices, within a certain region from the property and will continue to pop up to be front of mind to them. First National offers a great retargeting product called Hyperlocal. Hyperlocal guarantees to show a minimum of 40,000 ads over a period of 28 days for only $275! You will receive weekly reports similar to the image below.
At First National we have found that the hyperlocal campaigns have great click through rates. An average retargeting click through rate is about 0.07% but we have found most at our office range between 0.6-1.5%!
In the current digital world, I think Hyperlocal retargeting is absolutely essential and more importantly fantastic value for money – where else can your property be shown 40,000 times for only $275.
Should I use the newspaper?
The realtor in the Cairns Post is produced on a Saturday and is still a popular marketing tool in the Cairns Property Market.
The Cairns Post offers a number of different options to advertise your property, so I would recommend asking you agent about the different options. What I will tell you about is what I think is their best value for money product on offer.
The Cairns Post offers a product called Standout Premiere.  The name of the product gives you a good idea and confidence of the product. It is made to make your Property STAND OUT.
The Standout premiere package, provides you with 4 weeks of advertsing in the Weekend Cairns Post real estate liftout (2 weeks of full page ads, and two weeks of half page ads) it also offers you a unique website just for your property and runs sponsored ads on Facebook in the local area that links potential buyers to the unique property website.
A standout premiere package will cost you $2310 inc gst which is a highly discounted rate compared to one off advertising (which would cost you between $3,900-$5,280* for the same amount of advertising of that size  - price varies by different real estate agencies dependant on the current rate)
The most beneficial part of advertising in the Cairns Post is that your properties open for inspection time will be in the open for inspection lift out in both Friday and Saturdays Cairns Post. At First National Cairns Central, we notice that when a property is advertised in the Cairns Post we find a peak in the online views – when a potential buyer views the property in the Cairns Post they then want a little more information and research it online. We also find that on average we get double the amount of attendees at the properties open for inspection.
I hope I have been able to cover the different options of marketing for you and given you some great insight on the different options available in todays market. There may be a few different marketing options that I have not covered but would be more than happy to give you feedback on, if you have any queries just send me an email patrice.hayton@fncairnscentral.com
Patrice Hayton – Marketing Coordinator