Is my identity safe from theft?
These are very good questions. You need to know companies storing your personal and financial details are safe and secure from cyber theft. Your Real Estate agency is no different, it has a lot of information about you stored in their systems, so make sure your agency's systems are secure.
Cybercrime, Identity theft, Scamming, Ransomware and Phishing are just some threats that real estate agencies face, they are all serious issues and the perpetrators are getting very clever. It is a growing threat and has already cost millions of dollars and untold damage in terms of mental anguish.
So, what should you do? How can you check your information is safe?
Specialised Cyber Insurance: You need to know if your agency is suitably insured, that the sum insured is enough, and that the terms of the insurance policy are being complied with. Early types of insurance policies with cover attached as part of Professional Indemnity insurance will not be enough these days. Cyber insurance has become much more specialised and if the terms of the cover are not complied with, a claim may not be honoured.
Cyber Policy Compliance: Examples of policy compliance are; does your agency have a business continuity plan in place, are the data bases encrypted, do they have security procedures in place, does the Real Estate Agency use two stage authentications, is there a communication policy in place and is there a password management policy. The absence of some of these will simply void your agencies cover, not to mention put you and your agency at risk of financial loss. So, ask your Real Estate Agency if they are insured adequately moreover that they comply with the terms of the cover.
Security Procedures and Systems: We take the issue of our security and your security very seriously. First National Cairns Central & Cairns Beaches has Insurance in place, and we comply with the terms of our policy. We also have procedures in place and have structured our system to be as safe as possible. We have our data encrypted and we have security programs which are regularly updated. We have also gone to the extent of putting a fire wall in place.
The old days of Real Estate management just do not apply any more, your Real Estate Agency must be aware of these types of issues. Australian businesses are a common target for a range of scams, with adversaries using advanced social engineering techniques to target staff and members of the public to enhance the perception of being legitimate. Individual cases have seen the losses of home purchase deposits, funds from rental trust accounts diverted to incorrect fraudulent bank accounts and huge anxiety as to what happened to the money.
It's already Happened in Cairns: As you can see this has become a specialised field and Real Estate Agencies have become a popular target. Do not think it cannot happen to you or your agency as it has already hit our region with attacks in Cairns and surrounding areas already a part of history.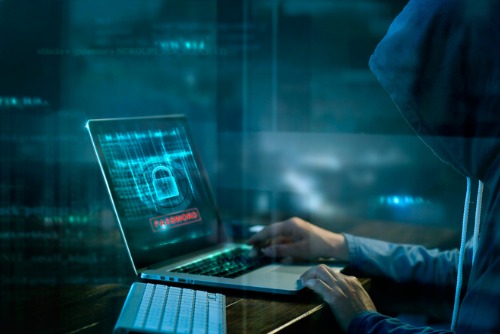 We do not mean to alarm just make you aware of questions you should rightfully ask. It is almost impossible to be totally secure but proper standards should be a matter of everyday procedures in any company that stores data.
David Forrest - Managing Director